2.1. How to sift through information and assess the results obtained
2.1.2. Source of origin – Authorship – Recognised certifications
Authorship
An identified author –either a single author or a group of authors− looks more reliable than an anonymous source.
This is particularly true if the person responsible for the contents provides other elements beside his/her identification, such as professional certifications and contact elements, such as an e-mail address.
This is a particularly noteworthy standard when it comes to blogs and personal initiatives for information publication on the Internet.
Besides, on many occasions the biography of the site's author also includes additional elements with links to his/her profiles in other social networks. This allows us to follow up the author and check his/her digital reputation in several digital sites.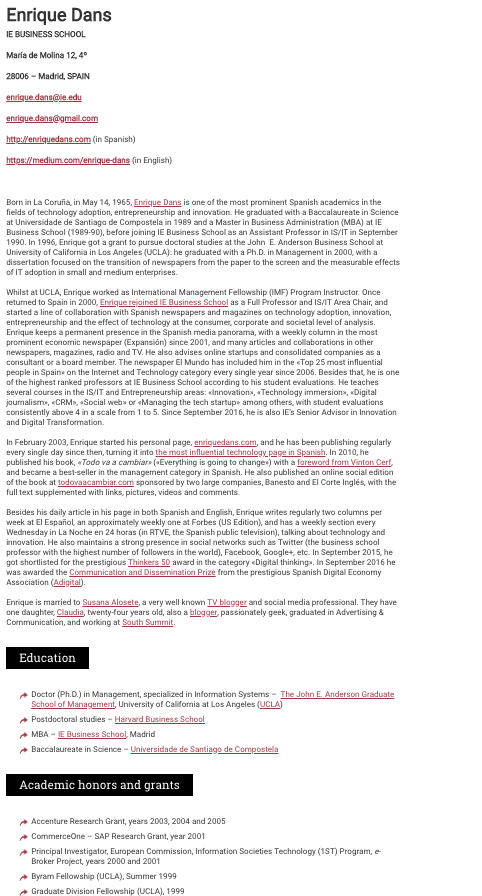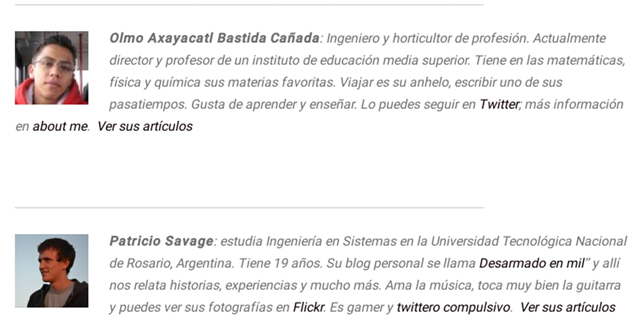 Affiliation and authority
Beyond personal authorship, the credibility of any web page lies in providing an explicit, clear mention of the organisation, institution or company it depends on.
References to the institution providing the contents or financial support for the publication will not only allow us to assess its reliability, but also the degree of authority of the information source in its field of action or knowledge. In this case, adding contact information, such as an e-mail address, a phone number or a mailing address also helps increase reliability.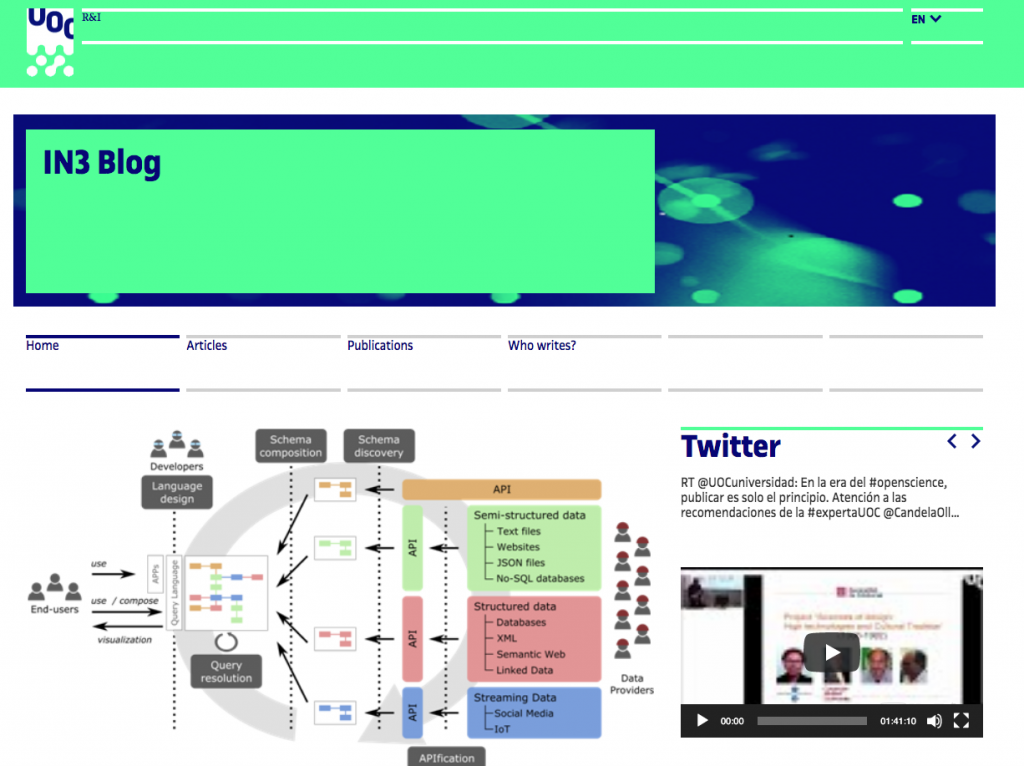 Recognised certifications
Even though there is no single authority to certify universally the quality and credibility of the contents that may be found on the Internet, several agencies and institutions have created standards for the analysis and assessment of websites. Most of these standards focus on criteria regarding accessibility, legal issues, self-control and protection of consumers and users.
These agencies and institutions focus on heterogeneous, fragmented areas of evaluation and action, and they usually provide the sites that undergo their assessment voluntarily with several quality labels that acknowledge the requirements they meet.
Even though no quality label guarantees, for the time being, the credibility of the contents in a given website, the fact that a given site shows a certification makes it somewhat more reliable, at least in terms of the people in charge of the site being willing to submit the website to some external assessments.
The main quality and control labels that may be found on websites are listed below:
Name
Icon
Description
ICANN
ICANN (Internet Corporation for Assigned Names and Numbers). An institution that regulates the provision of Internet domains. Its quality label mostly focuses on the certification of electronic commerce-related initiatives. It is managed through the Verisign company.

As defined on its website, the ICANN is a not-for-profit, public benefit corporation, with participants from all over the world devoted to keeping Internet safe, stable and interoperable.

IQUA
IQUA (Agency for Internet Quality).Their label assesses standards on accessibility, usability, security, legal issues and the protection of minors. A code of ethics is available to ensure citizens' rights, and its general principles include the following, among others: honesty, protection of human dignity, confidentiality and protection of public order. This is endorsed by public institutions such as the Broadcasting Councils in Catalonia, Navarre and Andorra, and the organization Red.es (that depends from the Spanish government).

IQUA has started a customer service desk, e-ODU (Office for the Defence of Users) that aims to provide answers to complaints and questions on websites.

W3C
The W3C or World Wide Web consortium, which includes over 400 associations, issues its international quality certificate that mostly focuses on accessibility criteria.

Their principles are a Web for everybody, accessible from anywhere in the world, and a Web from every device, given that the amount of devices to access websites has grown exponentially over the last few years.

Confianza Online
Confianza Online (On-line confidence) is an association that was created in 2003. It provides a quality label for websites after assessing the way they work. The quality label shows the ethical commitment of the entities or companies that obtain it to fostering good practices on the Internet and e-commerce.
AUI
Asociación Española de Usuarios de Internet (AUI, Spanish Association of Internet Users).This is not actually a quality label itself, but it promotes the adhesion of sites in terms of the protection of the interests and rights of Internet users. Some of its goals include fostering a proper use of the Internet, of information and communication technologies and of their applications in private and business-oriented areas, as well as in public administrations.
AI
Asociación de Internautas (AI, Association of Internet Users). An organism for the defence of Internet users, mostly in terms of phone operating companies and Internet-related companies and services.
Internet Society
Asociación de Internautas (AI, Association of Internet Users). An organism for the defence of Internet users, mostly in terms of phone operating companies and Internet-related companies and services.